About The Oasis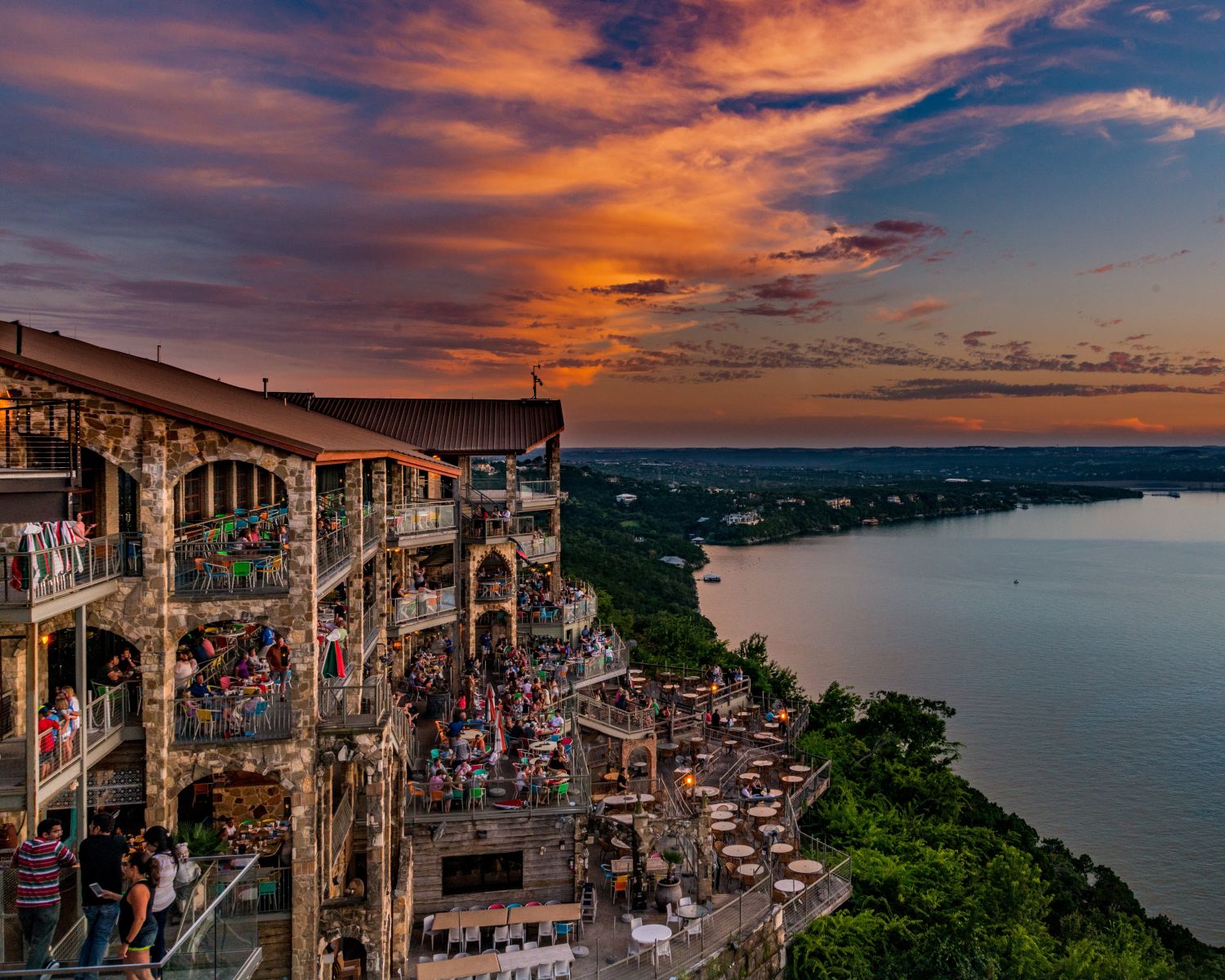 The Oasis started off as just an idea. Beau Theriot, the owner of The Oasis, has always been a visionary, but he did not imagine what his idea would eventually blossom into. Thirty-nine years later, The Oasis has become a well-known jewel nestled in Austin.
We are best known as The Sunset Capital of Texas because most days of every year, hundreds of guests from all over the world come to see the breathtaking views and quite possibly one of the most spectacular sunsets they will ever lay eyes on.
There is so much to tell about The Oasis on Lake Travis, from its founding by Beau Theriot and - through Beau's vision - its rise to fame as The Sunset Capital of Texas, and then the fire in 2005, and amazing rebirth to the fabulous Oasis we now enjoy. But there's more!
Through the years, we've developed a few important traditions: The Oasis sunset tradition, including the Sunset Bell, which has its own story; the annual Oasis Sunset Photo Contest; and Honoring Our Heroes with special memorial plaques. And there's still more at The Oasis! We have several special spaces for private gatherings of varied size, wedding ceremony and celebration spaces, and two great venues for live music and dancing, Beau's Backyard and our Starlight Terrace. Finally, we have one of our most famous traditions, our Lover's Locks. Couples, friends, parties, you name it- grab a lock from our Oasis Gift Shop and lock it to the balcony on our decks outside to make sure the memories you made during your visit never fade.

The Oasis is hiring! Print an application, fill it out and bring it in for an on-site interview, or fill out an application available in the restaurant!